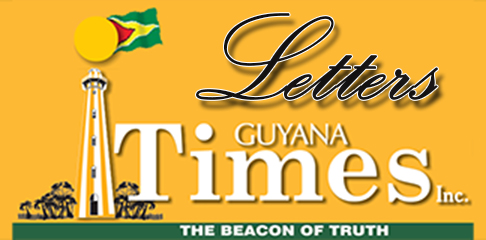 Home
Letters
Police, politics, protocols and problems (Part 1)
Dear Editor,
Guyana was ranked as the 85th least corrupt nation out of 180 countries, according to the Corruption Perceptions Index 2019 reported by Transparency International, after scoring 40 points out of 100. With all the corruption of the former APNU / AFC Administration revealed by the PPP Government / C. Since taking office, one wonders what the result will be for the current year. With so many ongoing investigations, the Auditor General is overwhelmed and overwhelmed with his duties and as a result, among other reasons, many audits have to be contracted to private sources. Guyanese patiently await the unpleasant findings and subsequent actions. No wonder but in fact, it was one of the damning reasons why the APNU / AFC party, led by former caretaker President David Granger himself, was so determined and persistent, to retain power at all costs and not to postponement.
Over a minute the pandemic tragedy, the suffering of the poor nation, the heat of the high crime wave, the relentless violence against women and the traumatic abuse of children, having a field day is the frontline story of the sad state of Police department affairs. They have been the subject of much debate and, gradually but surely, more and more of their (fundamental?) Nature is being revealed and exposed. This should concern not only the Police Commissioner and the Ministry of Home Affairs but also the President, Dr Irfaan Ali himself, who is on a mission to clean up all unethical acts and behavior in all Government departments and agencies. The APNU / AFC Administration in the past disfigured the nation with the picture of a corrupt Government, without moral worth, without dignity of integrity, intolerance of honesty and no respect for honor. This recognition is praised by all local, national, regional and international communities and remains a shame and disgrace to Guyana.
The Police department came in for several criticisms and condemnations, especially under the mess control, of former Minister Khemraj Ramjattan, himself at the moment of controversy and skepticism. His authority impotence cannot be misled and his "rubber stamp" position was affected by the APNU / AFC party hierarchy and his "bigwigs" calling the shots. No wonder the true status of the Police department undermined the nation during the last election period, when their true color was revealed. The timely and strategic changes simply underscored the guilt of that Government and President who never meant well to this nation. Inclusive in this way of thinking, were the appropriate and subtle changes in the army to reinforce the security of that party and its selected members.
Who police the Force, both internally and externally, is uncomfortable thinking and leaves an open door for discussions, disbeliefs and discussions.
Respectfully,
Jai Lall
646823
Read More Interesting Content