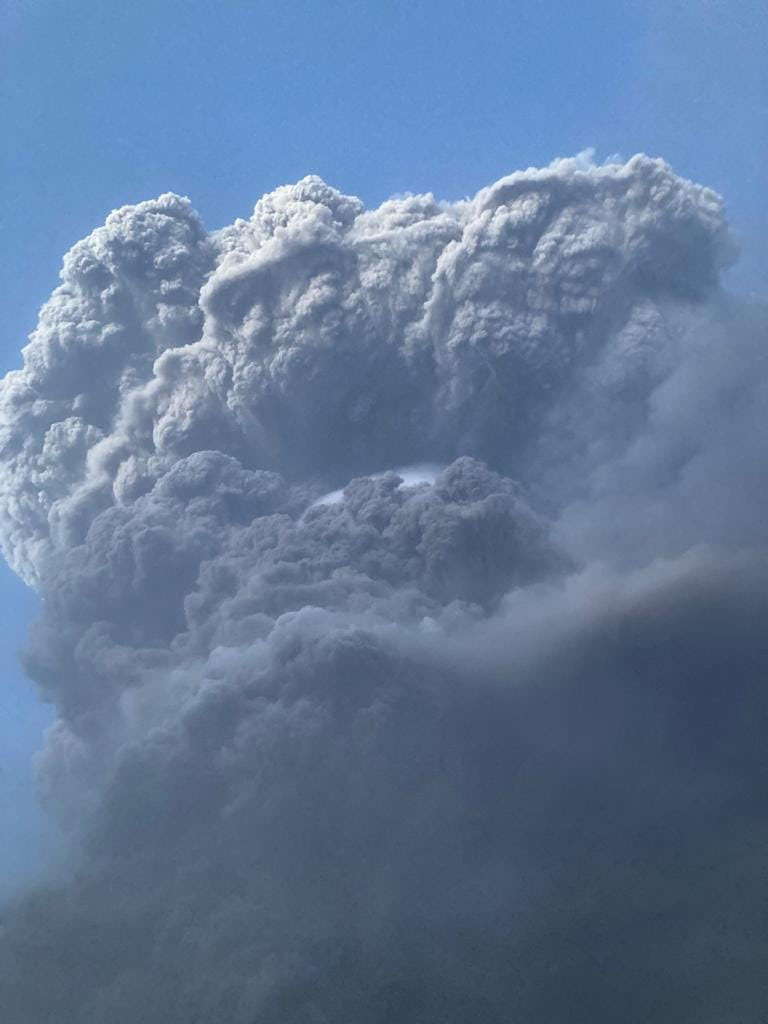 The Guyana Private Sector Commission (PSC) and the Civil Defense Commission (CDC) are using aid for St Vincent and the Grenadines following yesterday's multiple eruptions of the La Soufrière volcano, which shook ash and steam miles into the air, trigger the evacuation of thousands more of the danger zone's air.
At 6.35 last night a third eruption of the volcano was recorded, the University of the West Indies Seismic Research Center reported on its Facebook page. The second explosive explosion observed at 2:45 pm yesterday occurred from the country's capital, Kings-town. The first explosion was recorded around 8.40 am yesterday.
In a joint statement, which listed the items needed and the quantities, the agencies said they were trying to supply as many items as they could to help relieve affected residents. Items requested by the PSC and CDC include water tanks, hygiene kits, sleeping mats, field kitchen, blankets, reflective vest, respirators with filters, warning tape, portable toilets and buckets.