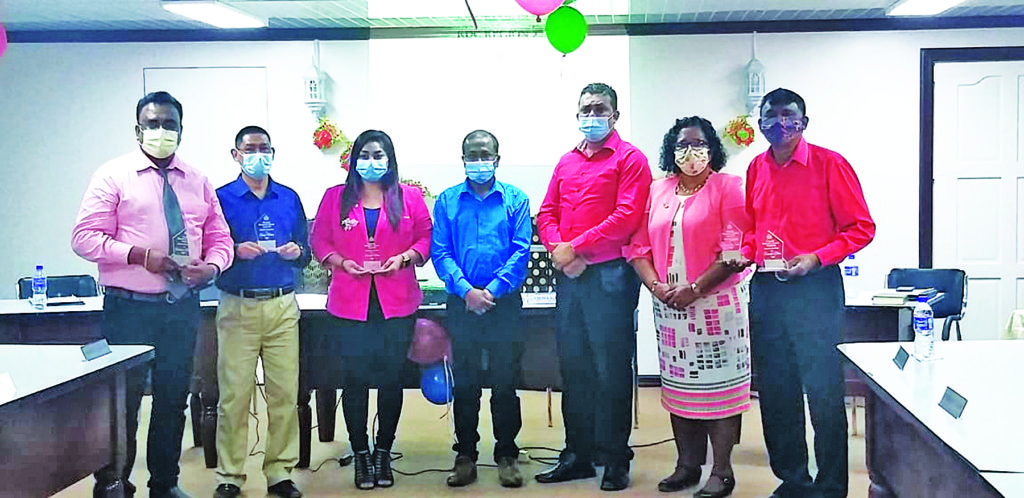 Home
News
RDC Region 2 honors local journalists
The District Two Regional Democratic Council (RDC) (Pomeroon-Supenaam) on Monday honored several local journalists for the coverage they have provided to the RDC.
Those awarded are Mohan Lall Seulall of Guyana Times; Shawn marks from RCA TV CH. 8; Ravi D Mohan of the Good Morning Essequibo TV Show; Indrawattie Natram of Guyana Chronicle, and Remario Blair of Kaieteur News.
Region Two Executive Officer (REO) Davanand Ramdatt has said that the Ministry recognizes the efforts of the local media to promote development in the region, and noted that those efforts have also helped to eradicate corruption by exposing those involved .
Further, the REO has noted that the Ministry recognizes the input of the local media, and is very proud of the attention given, which has assisted the Ministry in serving the people better.
The Ministry has signaled its hope for a closer working relationship with the media in 2021.
All recipients of the award were presented with a plaque to appreciate their outstanding media work.
638974
Read More Interesting Content