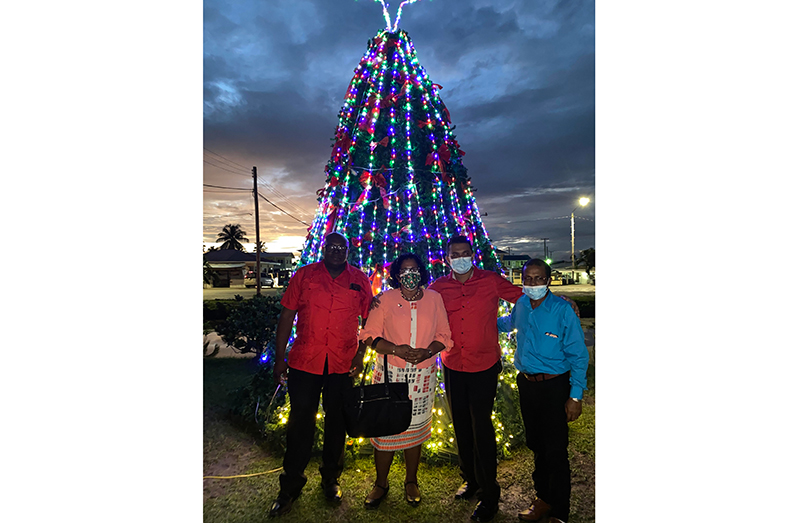 The District Two administration stepped in the Christmas spirit Monday night with the lighting of a 15-foot Christmas tree in Anna Regina township. During a simple program held in front of the regional State House, Robert Mc Curdy reflected on the holiday season. Mc Curdy, a District Two staff member, reminded them
present that the birth of the Lord Jesus Christ is celebrated during this season. He encouraged the gathering to remember Christ in their prayers and even in the hard times.
Greetings were given by the region's various program managers. Regional Chairman Vilma De Silva, who joined to turn on the lights, said the Christmas season was for everyone to enjoy and have a joyful time. "One thing I admire about Guyana is that we are multicultural. Guyana is a real place to be. So, I wish everyone a Merry Christmas and a prosperous New Year, "said De Silva.
Meanwhile, Regional Vice Chairman Humace Odit extended Christmas greetings to all present. He stressed that it was a joyful occasion and later wished everyone well for the season and told them to remember to look after their health. Regional Executive Officer Devanand Ramdatt congratulated the staff on organizing the program. Ramdatt took note of the supportive disposition of the staff and said that Region Two can be an example of what unity is.