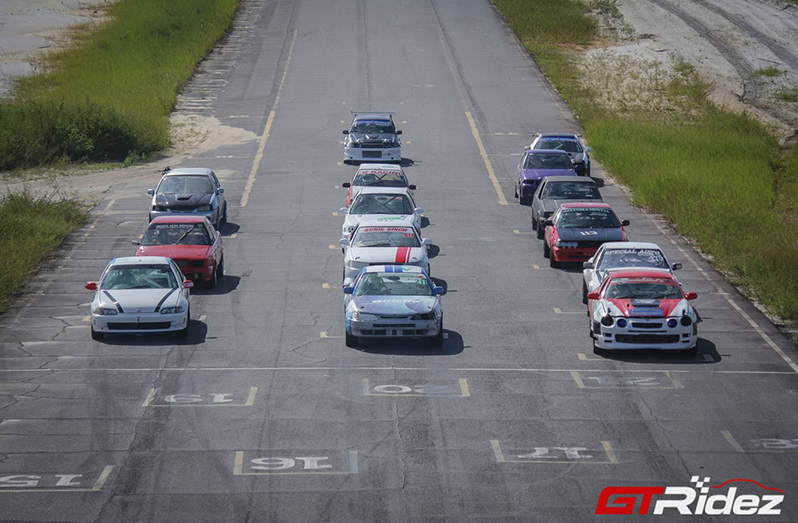 LOCAL security company, Secure Innovations and Concepts Inc., is the first sponsor of the 2021 Guyana Racing and Motor Sports Club (GMR & SC) racing calendar.
The company has sponsored round one Endurance, set for Jan. 24 at the South Dakota Circuit.
GMR & SC president Rameez Mohammed said, "We are also very pleased to announce that Secure Innovations and Concepts Inc., through its owner Mr Harold 'Top Gun' Hopkinson, is the first sponsor on board 2021."
"We are happy to announce that we will stick to our schedule for 2021, starting with our Endurance race meeting set for January 24."
"After 2020 where we didn't have many events, competitors are clamping for an opportunity to get back on track. Many boys have already expressed an interest in racing, "he added.
The three-hour event is expected to start at noon on South Dakota's racehorse, Timehri.
Prospective competitors are reminded of the need for helmets and gloves and those interested in competing are asked to contact GMR & SC through the Albert Street office.
The prospective calendar tentatively has drag racing action on February 14th.
March 13 marks the start of the karting calendar with circuit racing set for March 23.
The next event on the calendar is Karting Round 2 set for April 24 with Endurance returning on May 8.
The second round of karting racing is set for July 4 with the third round of karting set for July 17.
The international drag racing event is being billed for August 24 with round 4 Karting set for August 21.
On September 12 the Endurance series will return for its third round with a third round of drag racing set for October 3.
The international circuit racing event is set for Nov. 7.