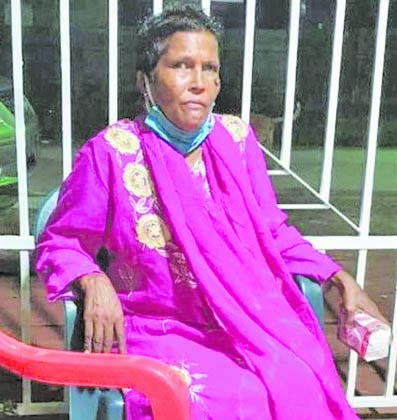 Home
News
Security officer charged with rape, murder of Cummings Lodge woman
Forty-seven-year-old Ravindra Ramdeen, security officer of Cummings Lodge, Greater Georgetown, was arrested Monday for the murder and rape committed on 53-year-old Marilyn Singh, also known as "Jean".
Ramdeen appeared in Sparendaam Magistrates' Court and was not required to plead to the indictment which stated that he raped and murdered Marilyn Singh on December 13, 2020, at Cummings Lodge, Greater Georgetown.
The charge was read by Magistrate Alisha George, who remanded Ramdeen to prison until February 1, 2021.
It was reported that on the day in question, the brother of the now deceased woman came up at Turkeyen Police Station and reported the death of his sister, who was last seen alive on December 10, 2020.
After the report was made, Police visited the home and found the naked body on a bed. The body was examined, but no signs of violence were found.
However, a subsequent post-mortem carried out on the body of the now deceased woman proved that she died of asphyxiation due to hand choking, exacerbated by blunt head trauma.
In light of the post-mortem report, the Police acted on information received and arrested the security guard.
During interrogation, Ramdeen admitted to the murder. He told detectives he choked the woman with whom he was having an affair after she didn't want to have sex with him.
He further explained that he scaled the woman's fence and entered her home through the verandah. He and the woman allegedly had sex and after that he wanted to go another time but the woman refused. It was at the time; the woman choked to death.
After performing the act, she left her immobile body on the bed and went home. It was until the following morning; the woman's body was discovered.
180023
Read More Interesting Content