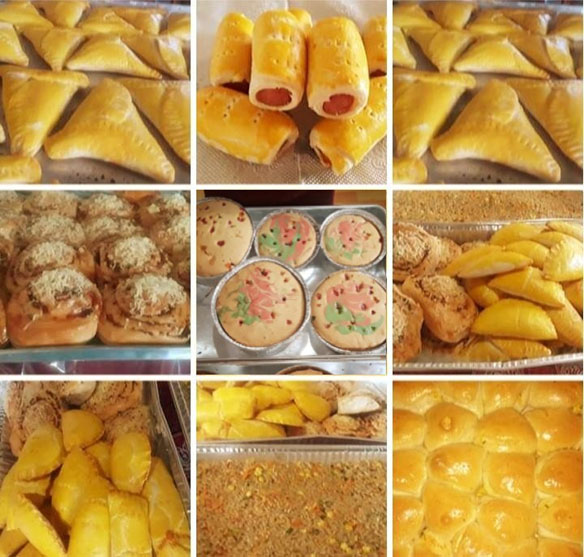 A single parent with three sons, Sharda Deolall lives on Westmeath Demerara. From her home she founded Sharda Catering in 2013. For the past seven years she has been 'turning out' a range of gastronomic delicacies … cakes, cakes, finger foods, bread and black pudding. Sharda Catering also offers a range of what one might call good old-fashioned Guyanese dishes including fried rice, rice cooking, roti and puri dhal.
When we spoke to Sharda earlier this week, she was all about Christmas and inevitably the culinary side of the season. Cakes, he said, are good sellers, pound-packs of Black Cake, Fruit Cake and Sponge Cake. The asking prices are $ 6,000, $ 5,000 and $ 4,000, respectively. For the nostalgic foods she prepares limited quantities of anise bread … the asking price? $ 500 per loaf.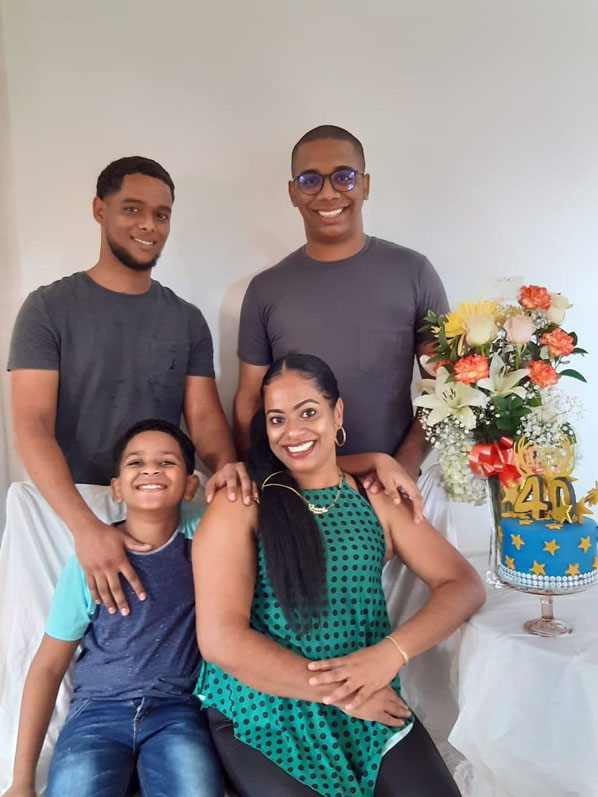 Sharda's current entrepreneurial activities stem from having grown up in a household where cooking, including baking, was a serious income-earning activity. She talks about her father, Cecil Deolall, whose activities earned him the title 'Baker.' She baked and sold her mother. Cecil had another 'busyness'. He sold cooked food on Sheriff Street. She talks about her father as if to make the point that she is tutored by the best.
As a teenager she was introduced to cooking, including baking. At the same time, she was relegated to the entrepreneurial side of the pursuit after being forced to leave school due to the family's financial circumstances. The money-earning occupation forced her to try elsewhere. At times, he worked as a salesman, eventually returning to the 'first base' – cooking.
She started her catering activities with modest jobs for friends. It felt good, pleasing its customers and winning, at the same time. She remembers the change to the 'bigger league.' That's when she decided she would anchor her livelihood to cook.
After visiting a number of snacks, it produced pleasant responses to offer its cooking services a gradual growth.
Following her trial and error experiences, Sharda moved to Parfait Harmonie on the West Bank of Demerara, in 2018. Business took a tumble. The difference between production costs and what the business houses were willing to pay was too wide to make 'business sense'.
That was the start of a slide that lasted until earlier this year when she decided to market her services on social media, specifically, Facebook. The response, he said, was encouraging enough to get it started again. At the end of November she had earned $ 50,000, not 'the King's ransom' but sufficient to encourage her to persevere.
Customers are coming in, mainly from Georgetown and that has its particular challenges. Distribution costs continue to push earnings down. Large deliveries incur 'special hire' costs. Sharda is now focusing on securing her own transport. In the meantime, when large orders are to be filled she relies on the 'muscle' of her two older sons to support her own endeavor.
Understandably, the festive season couldn't come too soon for Sharda. There is work to be done to meet the requirements of the various functions and seasonal assembly sessions. Some of those orders have already started arriving on her doorstep and there are many more to come, she hopes. She has steeled herself to 'cook up a storm' this Christmas.
Sharda Deolall can be contacted at phone number 666-8673.