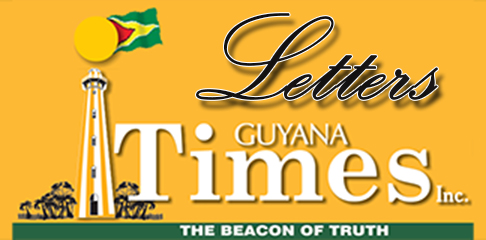 Home
Letters
Some Local Content talk sounds like rent seeking
Dear Editor,
The ongoing debate – skilfully highlighted by your newspaper – about Local Content suggests that it is a complex issue that must balance the legitimate demands of the local private sector to directly benefit from the oil industry with its capacity to provide the economic skills and resources to assist in optimizing Government oil revenues.
First, I was drawn to comments made by GCCI executive Timothy Tucker quoted, in Kaieteur News, "We must realize that we do not have the capacity to do everything, but it does not say that I cannot find i partner to undertake the most difficult or most lucrative contract to deliver a service in the sector. I can safely say that there is no way I can dive underwater with remotely operated equipment and deep water fabrication or anything like that, but maybe I can put together a good proposal and give it to the Government, or I can come from find a partner … "
This sounds a lot like rent seeking: That is, Tucker and others in the Private Sector may not contribute any actual skills or even resources to a joint venture for underwater diving; their only "asset" in any joint venture would be their Guyanese owned company interest.
This may explain the pressure for legislation that would make "being a Guyanese" of great economic value.
I also note comments made by the Director of the Local Business Development Center, Natasha Gaskin-Peters, who said that when the oil companies spend to acquire goods from a local company, "if they import them, that does not include local in truth. . "Indeed, that's basic trading, and simply" getting cut "for being a local company. And that could also mean higher costs for the operator, and therefore less revenue for Government.
Again, the bigger issue remains: there is a real danger – in fact, it is already happening – that many other sectors will lose workers and economic resources in the private sector's blinkered rush to benefit from oil. It is the exact opposite of what President Ali envisions for a diverse and resilient economy. That is why the call for a full understanding of the country's workforce and projections of what the industry will need for the next five to ten years is so vital.
Yours faithfully,
Lynn Nicholas
Read More Interesting Content