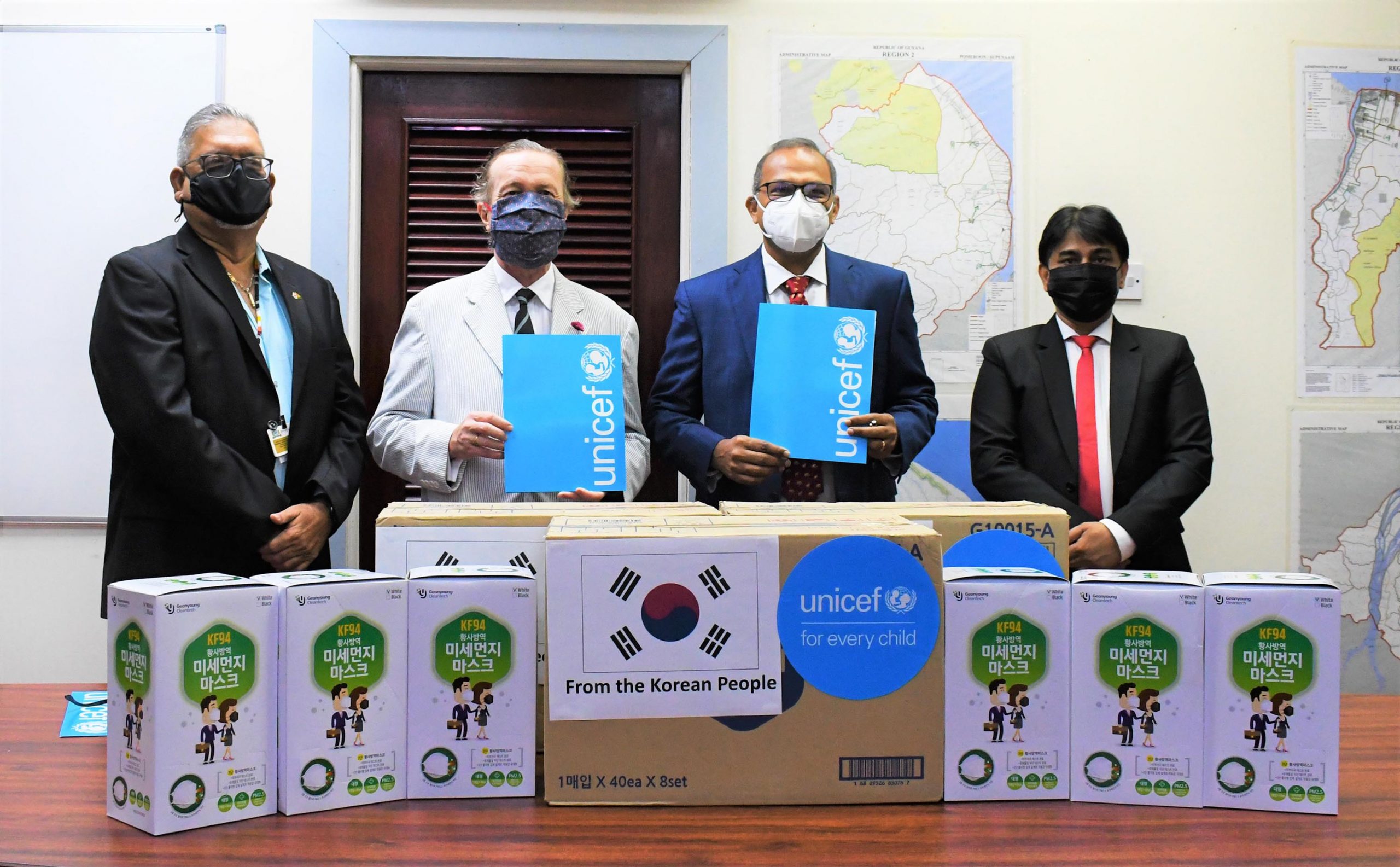 South Korea, through the United Nations Children's Fund (UNICEF), has donated 40,000 high quality KF94 face masks to the Government of Guyana to help frontline health and child protection workers protect themselves against COVID-19 infection.
In a statement, UNICEF said the masks, which have been delivered to the ministries of Health, and Human Services and Social Security, can filter SARS-CoV-2 particles responsible for the COVID-19 disease.
At a brief handover ceremony on Friday, UNICEF Representative Nicolas Pron said the donation stems from the long-standing partnership between the Republic of Korea and UNICEF. "Our frontline healthcare and child protection workers every day ensure that children, families, and all Guyana are able to receive necessary services and it is important that they receive the best possible protection to enable them to continue their hard work. This donation was quoted as positively contributing to the protection of those key frontline workers as all partners worked to contain and end the pandemic, "Pron was quoted.