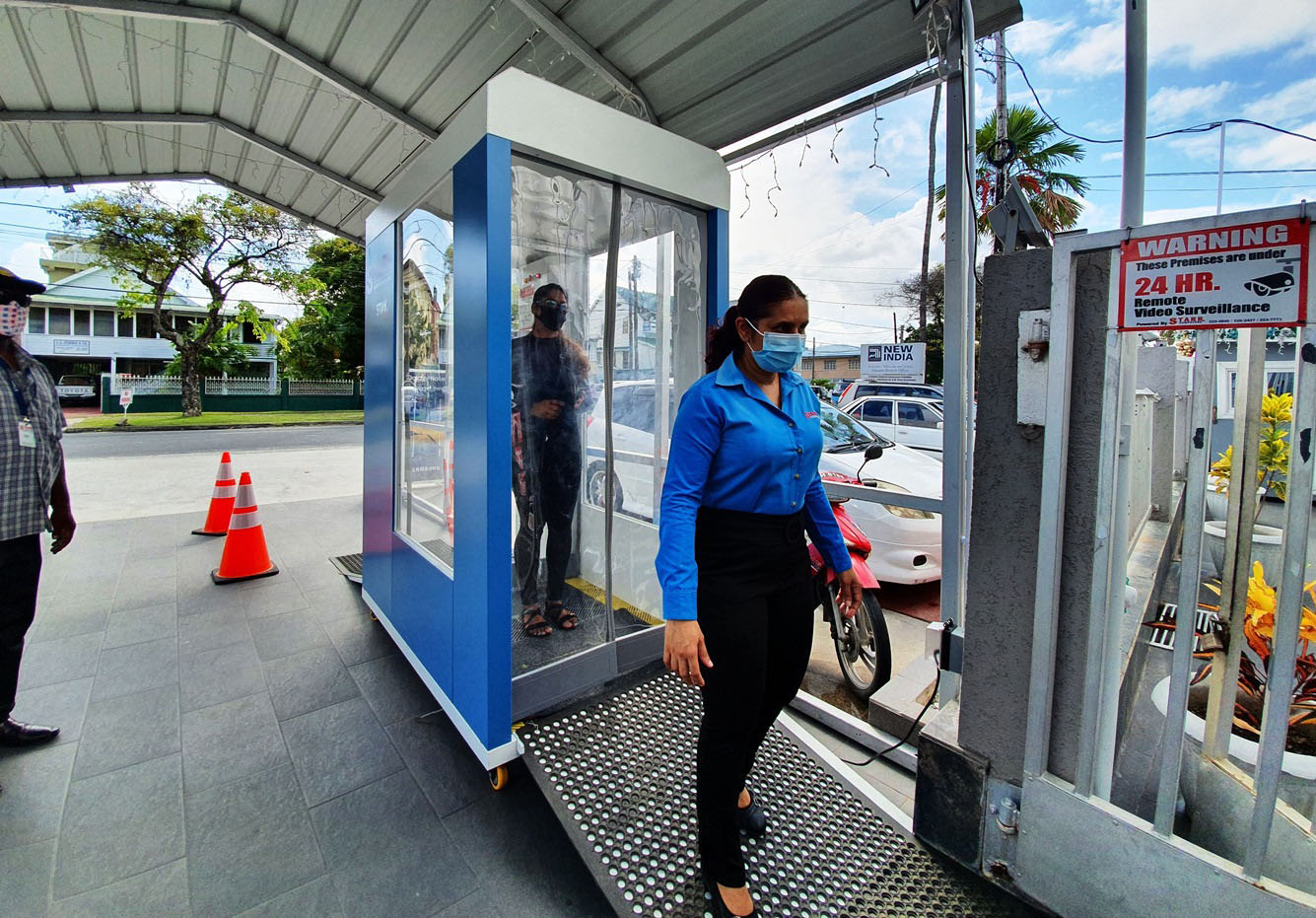 Expressing what it says is a "strong desire" to contribute to a "private sector" initiative that responds to the weaknesses of customers and staff of high traffic establishments including shopping centers, banks, hospitals and places open to them. in the face of the general coronavirus pandemic, Starr Computers President Mike Mohan earlier this week briefed the Stabroek Business on the new Starr Disinfectant Channel, a four-stage sanitation device installed at the company's Brickdam center.
The walk-through monitoring and sanitation chamber uses a thirty-second cleaning process that is used before visitors enter the building's interior. His first intervention is a high-speed infrared (IR) temperature reader attached to the wrist, triggering an alarm if a fever is detected. This procedure is followed by a "non-contact hand sanitiser" followed by a neutralizing mist that disinfects bacteria on the outer clothing or skin. At the same time, shoes are treated with a disinfection process.
All these processes are implemented before the subject enters the business area of ​​the facility being visited. The device can detect individuals on the premises who do not wear face masks and when connected to an electronic tablet, has the ability to monitor real-time activity.
Earlier this week Mohan told Stabroek Business that apart from introducing the device as a means of protecting employees and visitors to the Starr Computers center, he was also interested in bringing the facility to the attention of the wider business community, and the various public service organizations. In addition to these testing and detection processes, Mohan says the device has a "face recognition capability" that can produce an audible alarm to highlight "missing masks" as well as maintain a body count of human traffic within the given space. .
Mohan says the facility is already "up and running" at the Starr Computers center and that interested business houses and other organizations can contact the company to arrange a visit to test what it says is an alert and security facility important.