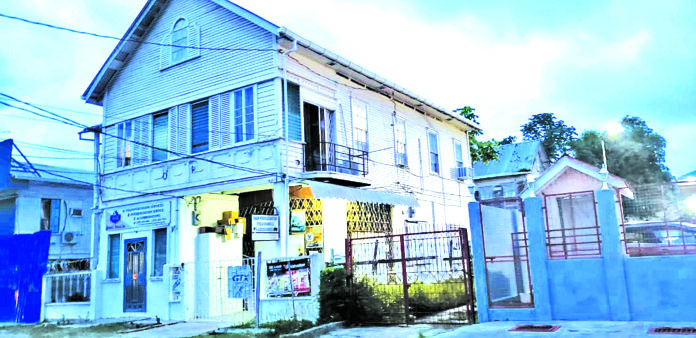 Home
Top Stories
The applicant now claims that he was forced to take the State to court
Haitian High Court Case
Allandres Archer, the candidate in the case against the Government for the detention of 26 Haitian nationals, has now come forward revealing he wants to be withdrawn from the case, and even claiming to have been allocated to filed the case against the State.
Archer made these shocking revelations in a camera interview on Wednesday, Archer said he had no intention of taking the State, with Attorney General and Senior Counsel Anil Nandlall as respondent, to court.
He claimed he never asked the lawyer representing the Haitians, Attorney-at-Law Darren Wade, to put him in or represent him. Archer, who described himself as a businessman who facilitated the Haitians once they arrived in Guyana, said he was only supposed to be a witness in the case.
"After they contacted me, I wanted to give Darren Wade an affidavit of what happened, to be a witness. And then he ended up with me as the person who takes the Government to court, which I never agreed with. I never wanted any part of it. I asked him to withdraw my name. He then made a Power of Attorney to represent the people in court, and when the settlement came, I would get it. I didn't want any part of it. I'm a businessman, "said Archer.
Archer explained that, in his business line, he deals with travel agencies throughout the Caribbean, and as such, this is how he first became involved with the Haitians issue. According to him, he was in the same hotel as the Haitians after contacting him about tickets, when he was arrested along with the Haitians.
"I was detained for 72 hours, then released on bail. And then, a few days later, the Haitian Society started making inquiries and I told them what happened. They then asked me to give Darren Wade an affidavit of witnessing what happened. And that's what I agreed on. But I never intended to take this Government to court, or fight on behalf of the Haitians.
"I told Wade that I wanted my name removed … When I first told him I didn't hire him, he showed me all these legal documents. And when I looked at it, I saw my signature there. That was not my intention, "he said.
Must withdraw
The businessman warned that if Attorney Wade does not withdraw his name from the case, he would seek legal advice on the way forward. But he made it clear that he has never deliberately asked Wade to represent him in the case, and is determined for his name to be withdrawn as a candidate.
Deny ceaselessly
Meanwhile, this announcement contacted Wade, who relentlessly denied the claims leveled by Archer. According to him, Archer had never conveyed his desire to be removed from the case. In fact, Wade said, Archer knowingly signed the relevant documents recognizing him as his Attorney-in-law.
"Mr Archer would have obtained the documents where he appointed me to act as his attorney. He would have signed those documents. And I'm happy that that documentation has to be filed based on the rules of the court, "said Wade.
"The rules of the court are clear, and he would have (sworn a statement) etc. Matter of fact, the date the issue was heard, the link was sent to him and he was present. Mr Archer was first present when the matter was called, and made no objection. And I'm ready to file a lawsuit against Mr Archer and media entities, "Wade said defending himself.
The 26 Haitians are suspected to be victims of human trafficking, and have been detained by Guyana Police and placed in protective custody at the Hugo Chávez Center since November 2020.
It was reported that 13 of the Haitians had first been picked up by the Police, acting on suspicion and reasonable intelligence, at a hotel on South Road and taken for interview by agents of the Human Trafficking (TIP) unit.
The rest were picked up on November 8 after being intercepted on the Police road block in Linden. At the time, Police became suspicious that they were being smuggled into Brazil via the Georgetown-Lethem route.
Subsequently, Chief Magistrate Sherdel Issacs-Marcus had issued deportation orders after being contacted by the Immigration Office. However, the Haitian Nationalist Association in Guyana temporarily contacted Chief Justice Roxane George on December 3 to block the deportation until their constitutional detention came up for hearing arguments.
Prior to that hearing with Archer as the candidate, however, the 26 Haitian people suddenly disappeared. When this announcement visited the guest house they were staying in last month, it was confirmed that the 26 Haitians, including children, were no longer there.
Guyana Times was informed that on December 17, two Route 94 minibuses (which operate the Georgetown to Lethem route) picked up all Haitians from South Road, the Georgetown building and to the left.
Read More Interesting Content