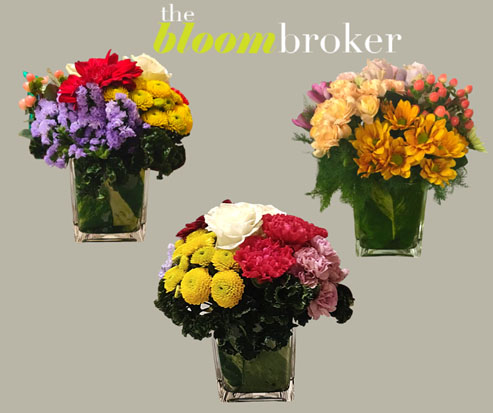 Christian Dior said, "Having women flowers is the most wonderful thing God has given women", and this is very much the case. Fresh flowers are a simple gesture that brings an instant smile and has the ability to warm any room. There really is no better feeling than having your mind and The Bloom Broker aims to make it easier to share that feeling with the people you love.
The Bloom Broker is a fresh flower delivery service, completely online – with e-payment options so you can do everything from the comfort of your home.
With arrangements starting at $ 5000, fresh flowers can be an easy gift that drips in luxury for anyone in your life from paramour to new client or just sent as a simple "thank you". The process is extremely simple and the arrangements can easily be modified based on the colors and types of flowers currently in stock, and then sent out for distribution the next day.
This young company has only been in operation for the past month but has been very well received, and very quickly directed to facilitate international orders for local delivery. The Christmas season also became a great opportunity to expand their gift options by partnering with candle companies, bakers and wine shops to offer bundles and pairings with your floral arrangements.
You can find The Bloom Broker on Facebook and Instagram under the same name, and through whatsapp at 592-603-5887.