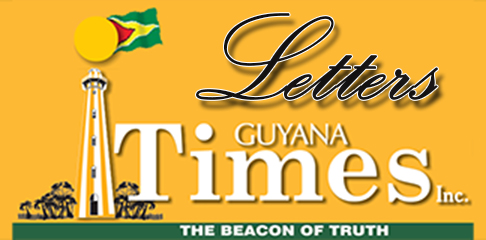 Dear Editor,
We will not call Tuesday's verdict "justice", because justice implies true recovery; but it is "accountability", which is the first step towards justice.
"George Floyd was important". He was loved by his family and friends, but that's not why it mattered. It was important because he was a human being.
As President Joe Biden said Tuesday, former Minneapolis police officer Derek Chauvin's conviction for killing George Floyd "can be a huge step forward" for the nation in the fight against systemic racism.
Biden spoke from the White House, hours after the ruling, alongside Vice President Kamala Harris, and the pair called on Congress to act swiftly to tackle policing reform.
"It's not enough," Biden said of the ruling. "We can't stop here."
Harris said, "Measuring justice is not the same as equal justice."
Justice to George Floyd! It's hard to describe the emotions that many are feeling right now.
Derek Chauvin was convicted. This is a monument. George's death is not in vain.
Derek Chauvin's trial verdicts are the right ones indeed. His conviction of the three charges marks a new dawn in the fight for racial justice.
On Tuesday, after jurors convicted Derek Chauvin of murdering George Floyd, he brought a dramatic end to a case that had transformed the world and became the latest flashpoint in a raging debate about police cruelty against the black community.
This conviction, nearly a year after video from an opponent caught Chauvin kneeling on Floyd's neck for more than nine minutes, is the first time in Minnesota history that a white police officer has been convicted of killing black civilians on the job .
The conviction triggered a wave of relief and meditation, not only throughout the United States, but in many countries around the world.
Murder committed in the light of day, and ripping the blinds off for the whole world to see the systemic racism.
The intersection of race and law enforcement has long been contentious in the United States, underlined by a series of deadly incidents involving white and black police officers in recent years.
The death of George Floyd prompted protests against racism and Police cruelty in many US cities, and in other countries last year, even as the world was battling the coronavirus pandemic.
In his remarks, President Biden stressed his support for legislation "to get rid of unconstitutional policing", including the George Floyd Justice in Policing Act, passed by the US House of Representatives and seeking to increase liability for law enforcement misconduct .
This verdict reminds us to never give up the hope of continuous change. We do not want more members of the community to die in the hands of law enforcement. This must come to an end. We need true justice.
What we have seen on Tuesday is social transformation that says no one is under the law, and no one is above the law.
Correctly,
David Adams
Read More Interesting Content