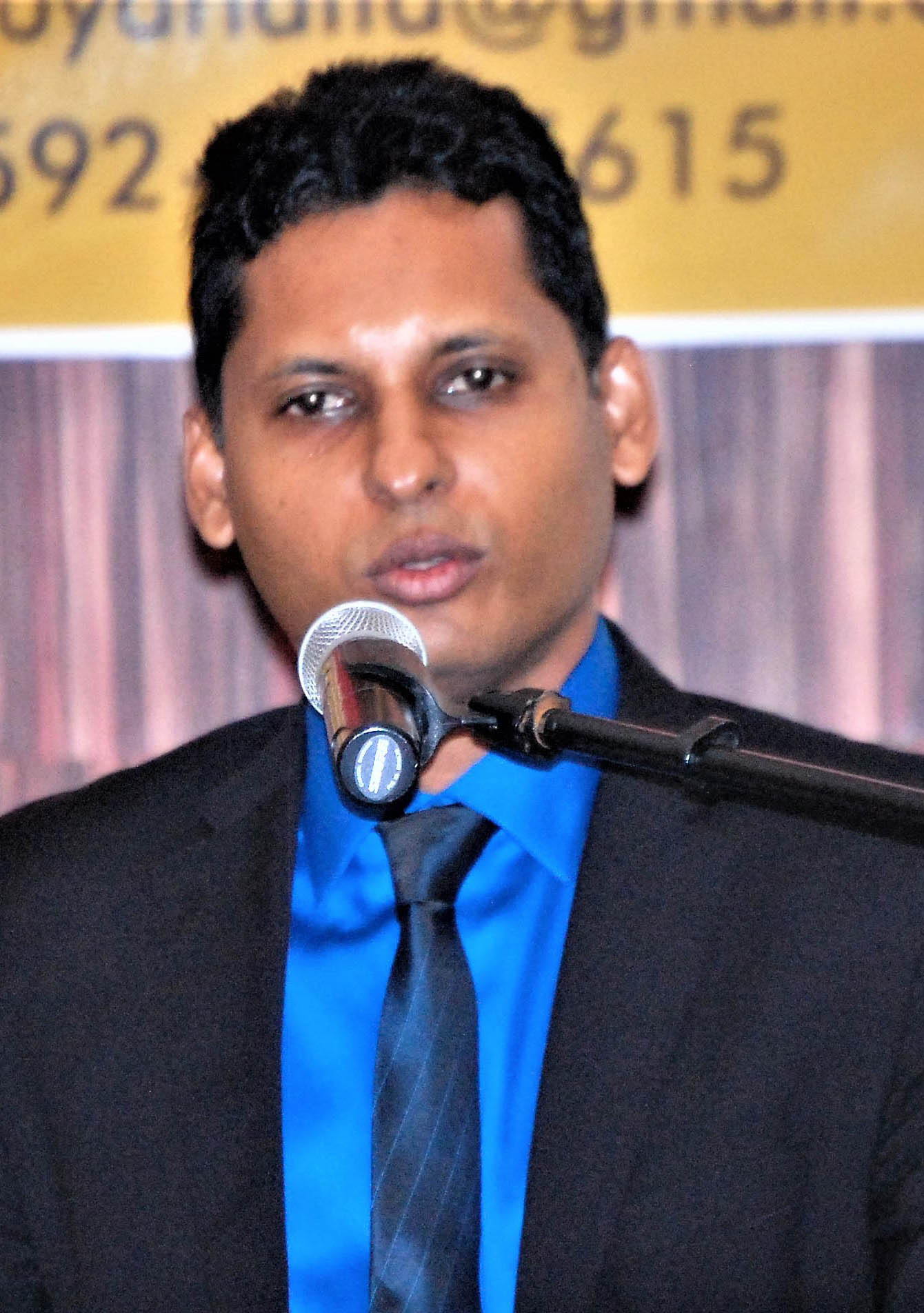 The reintroduction of the Low Carbon Development Strategy (LCDS) on the new PPP / C development agenda has been welcomed by the Guyana Manufacturing and Services Association (GMSA) as an initiative that will add impetus to the economic development of the country especially because of its potential contribution to the agricultural sector.
An article published in the October edition of the GMSA newsletter quotes Society President Shyam Nokta as saying that pursuing the current administration of the LCDS strategy will "improve our ability to earn from payments for forest climate and services climate ecosystem, as we have done under the Guyana-Norway Partnership. "
An announcement back in August by President Irfaan Ali had named Nokta as chairman of the administration's Local Content Panel and in his comment in the GMSA newsletter, Nokta said that the LCDS had been supportive of small and medium-sized enterprises through grant funding and that those that enterprises had included were those in agriculture and agro-processing who had pressed for climate-smart agriculture. "We hope that such efforts will be enhanced in new LCDS so that everyone involved in agriculture, from small farmers, to large companies, from coast to hinterland, can improve their productivity and productivity across the value chain. , "The GMSA cites Nokta as saying. The GMSA under the presidency of Nokta has been praised for better coverage of small- and medium-scale farmers and agro-processors, and one of its stand-out initiatives was the staging of two occasions of the UncappeD initiative designed to helping to create markets for the different sectors. This was against the backdrop of the otherwise widely held view that local Business Support Organizations (BSOs) have continually demonstrated a marked indifference to the well being of small businesses in those sectors.
Nokta has been credited with raising the GMSA's profile with small businesses in some sectors for staging the GMSA-led UncappeD event.
Under previous PPP / C administrations, Nokta served as advisor to the President and as Head of the Office of Climate Change at the President's Office where he coordinated assignments related to the development and implementation of the LCDS and REDD + Partnership with the Kingdom of Norway.
Meanwhile, Nokta is quoted as saying that he hopes new LCDS under the current political administration will improve efforts to ensure that "everyone involved in agriculture, from small farmers, to large companies, from the coast to hinterland, being able to improve their productivity and productivity across the value chain as we can see agriculture realizing its potential, even as we pursue opportunities in oil and gas. "