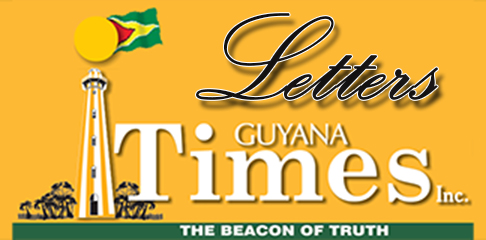 Dear Editor,
The events of January 6, 2021, in Washington, where a group of maritime donors invaded Capitol Hill, while in session, and caused substantial damages, to property and national pride in the United States, have dominated the world headlines . The views and analyzes are wide and varied.
Indeed, much has to be done in terms of the future prospects and dangers of democracy.
However, this will be done later. For now, let's focus on what the events in the United States will teach us here in Guyana.
There is no doubt that the United States will overcome this and will ensure that it does not happen again or, at least, for a very long time to come.
They will show us the important role and connection between a stable society and the security / justice system. They will show us that form and content, what we do and how we do it can have lasting beneficial effects or bad effects on any society.
Immediately after those events, the US state has kicked in to say that this must have consequences and they have begun to move immediately.
Photographs of the participants in the unlawful invasion are being investigated and arrests have begun to occur. As of Sunday morning, 10th January 2021, 83 had been arrested.
I have no doubt that many will be charged, cheaters and those, some silly following the crowd that damaged property will be picked up quickly. They will stand trial quickly and face the consequences of their wrong actions.
At the security level, we already have resignations and possibly more, including redundancies that will follow.
At the highest level, plans are progressing to deal with the intellectual authors of these events. What they will be is not clear yet but make sure it is.
The swift action already taken has prevented the recklessness. It has not spread inches from the Capitol door to the rest of the city, and certainly not to other states.
We will have time to deal with other aspects of those events but the US is already sorting it out boldly and plainly.
Compare this with Guyana. We can go back to the 1950s and 1960s to show that this has been one of our failures and has contributed much to our many problems. The PNC's criminal actions, its leadership, their gifts and their criminal elements remain unquestioned.
Let's look between December 2018 and now how we have failed and are not dealing with these issues.
There have been open, transparent efforts to rig our elections. After a long, long time, charges were raised. However, every step of the way seems to be aimed at blocking measures to punish the guilty. Instead, they are put into cold storage and brushed under the carpet. The main accusers are on the job and others on paid leave. The whole atmosphere is that it will be forgotten.
The issues are put in court, not for the sake of justice but to obstruct and render ineffective. Major cases of national importance take years to be heard and often never are.
The 2015 election petition case was never called.
Coming back to theft, let us look at the beatings, thefts, molestations, harassment, which occur in every PNC "protest" without arrests, without charges. If allegations are raised once in a blue moon, how many have been heard in courts or convictions made? I can't think of one.
These things were allowed to accumulate and are still accumulating.
We read the Auditor General's report of massive fraud. We read about the drug bond crisis, bridge corruption and so much more, hardly anything comes of these.
That is why we are now hearing that our prisons are not a source of correction but top to bottom corruption. People are made criminals in those institutions and the guardians enrich themselves using prisoners and their families.
I believe that our officials must now take a zero tolerance stance on these things.
A key office in the whole structure is the CPD office. And yet, this place is practically useless. No energy is shown to protect people's rights. He seems reluctant to act these days. When we compare how energetic he was in cooperating with PNC's regime in allowing itself to be used to harass political opponents and destroy people's lives, nothing seems to have changed except tactics of delay and agitation.
If the officials do not appreciate their responsibilities to the country, if they are afraid of PNC donations, if, for whatever reason, they cannot act professionally, they should, for once, do something decent and resign.
Judges and Magistrates must give timely judgments in writing to ensure that people's cases and lives can be settled. This is one of the most traumatic places to get timely compensation. Many of their decisions should be considered unilaterally and biased. Remember the maths!
The Force must examine its own performance. How is it so inefficient in dealing with PNC's violent crime? How do they stand around and see young people robbing and beating people, molesting women and children without being arrested? Often they blame the victims and even kill innocent people.
The incident in the US was unfortunate but we must look at how it is being tackled to help restore peace and normality in a very complex multicultural society. Let's learn, please learn! Save Guyana!
Correctly,
Donald Ramotar
Former President
Read More Interesting Content