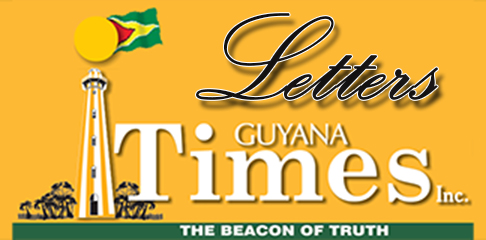 Dear Editor,
"Guyana is a diverse nation; 39.8 percent of the population is of Indian origin (see Indo-Guyanese), 30 percent African (see Afro-Guyanese), 19.9 percent multi-religious (almost all of Africa, including Dougla, Creole-Mulatto, Zambo-Maroon, and Pardo), 10.5 percent Amerindian and another 0.5 percent, mostly Chinese, Europeans (most notably Portuguese): Wikipedia.
That private land ownership in Guyana is sharply skewed in favor of one segment of the Guyanese population being the product of historical psychology. Africans were brought to Guyana and forced to work the land and so they all resented it.
Indians came to Guyana fleeing the challenges of life and wishing for better – low wages and poor living conditions thus accepted, to save and return freely to India after the expiration of their indentures.
In time the colonial administration and planters found that the cumulative cost of return pieces had become unbearable and therefore developed land settlement schemes to attract the former workers to receive land in lieu of their free passage.
Without resentment, and most came from agricultural casts, many took advantage of the offer while many freelancers used their savings to buy freehold land.
Africans also bought land, establishing villages, however, they often faced discouraging policies and actions implemented by the colonial administration while lobbying by powerful planters.
In the post-colonial age, Africans were slowly converting the 'land to the tiller' opportunity available to all by former President Forbes Burnham.
Irfaan Ali MP's tenure in the office of the Minister for Housing and Water had no precedent and has not been defeated since then in making land ownership (residential) available to all Guyanese.
The indications suggest that this trajectory will be resumed under Dr Irfaan Ali's current tenure in his current office of President of Guyana. In cases of defeat early in his term, the President has personally facilitated the expedition of delaying CH&PA processes after listening to people waiting for several years, and also introduced scores of people with long-awaited titles . Not productive land, but the psychology of land ownership is very similar.
I have seen the new Housing Minister approve within the deletion of a ridiculous clause in the Sale Agreement submitted for a buyer's signature after paying for one of CH & PA's highest priced housing lots in the Providence Gardens Re-migration Scheme. The removal of the crime clause that had been inserted some time during the period 2015-2020, and which I had been trying to remove for several months, would suggest, at least in writing, that a residential placement will be structured well developed and maintained – without the appearance of a vulcanising shop, sports bar or short-time hotel ever likely!
For the stated intent of the new Sales Agreement to become more than just paper but legally comprehensive and comprehensive to all parties, the CH&PA must fulfill its promise to achieve "investment of value, location and prestige" with "sidewalks and roads well landscaped "And" concrete drains that will allow surface water and storm water runoff quickly and easily "- in short, a residential area" aimed at meeting the needs of Guyanese and foreign migrants wish to secure their future here in Guyana ": Providence Gardens Report. At 7.0 on page 13, it is noted that infrastructure development commenced in September 2011.
Existing owners and potential buyers of the "unique residential living" promised by CH&PA to those with eligibility and depth of pockets, will be watching with interest.
Correctly,
Ronald Bostwick
451731
Read More Interesting Content