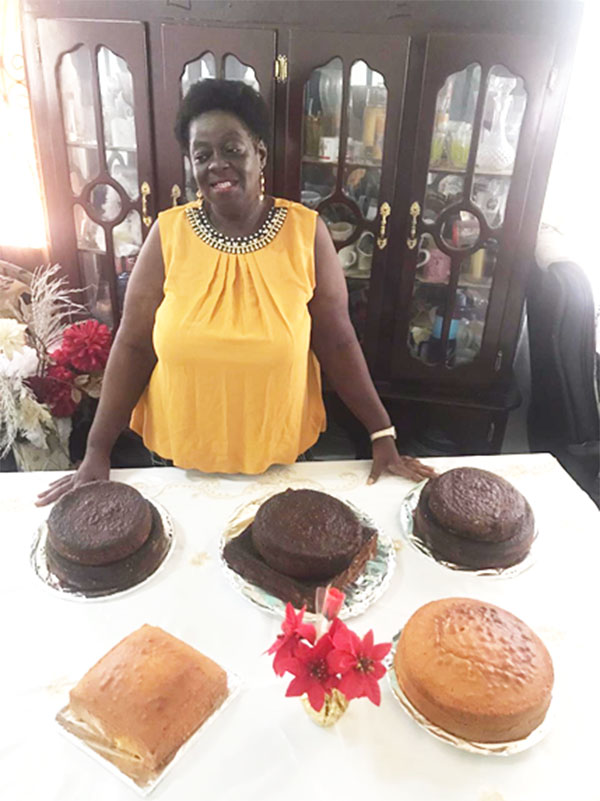 Grace Aaron lives in 232 Section 'A', Block X, Diamond, where he operates Grace Business Enterprise. Food is her business. She offers food, cakes, seasonings and drinks. Grace is 'for Christmas' with the usual seasonal offerings … pepper pot, fried rice, Black Cake … 'the works,' as we say in Guyana. Its constants – cakes, drinks, bread, guava cheese, fruit for cake, and green seasonings, among others, are also available.
Formerly a full-time employee at Demerara Harbor Bridge. That's when she started her part-time cooking trip. She became a persistent victim after her retirement in 2018.
Green season manufacturing and marketing was her first entrepreneurial venture. It went well. She had a foundation in this endeavor as a girl growing up in Suddie… witnessing production in her own home. That foundation also took her down the agro-processing road, offering customers pepper sauce, anchovies, and guava cheese. He later graduated to cooking and baking a variety of popular local dishes and cakes, cakes.
She boasts what she says are encouraging customers … friends, relatives, supermarkets and more modest shops. She has started engaging with Guyana Marketing Corporation with a view to further expanding her market. Enter COVID-19.
The affordability of high quality packaging and labeling is the bane of its existence. Still, she soldiers on. She did not need to tell us that the overall pandemic meant a sale. That has been the case for the past eight months. Last year, in the two weeks before Christmas, she was going 'big guns' where orders were concerned. This year the orders are skyrocketing. She reassures herself, however, in the loyalty of her long-standing customers who, 'rain or shine,' would want to have their cake … and eat it.
Some of her reputation as a baker stems from her involvement with the First Prize at the 2010 CARICOM Black Cake Competition. "Word is spreading," she said. Over time she has added more expertise to her natural talent through courses at the Guyana School of Home Economics.
Grace is very open for business this Christmas.
Grace Aaron can be contacted at phone number 602-3606