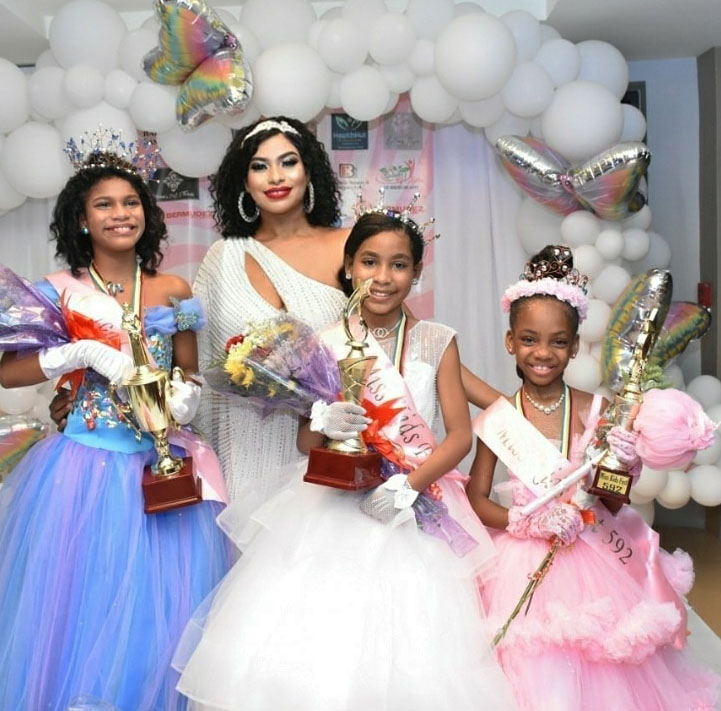 Three young beauties last Saturday won crowns at the Miss Kids Fest 592 after competing with nine other contestants at Movietowne during the fourth edition of the pageant.
The winners are Thuraia Lovell in the five to seven year old category, Maleah Hohenkerk in the eight to ten age category, and Latisha Walker in the 11-14 age category. All twelve contestants competed in Talent, Creative Costume and Princess Gown segments.
Kids Fest 592 was founded in 2017 by event planner and designer Natalya Thomas-Small as an event where the pageant is one of the main activities created. The event, including the pageant, is usually held on a single day where parents take part in various activities with their children. However, because of COVID-19 and wanting to create an environment where social assembly is reduced, they partnered with Movietowne to turn the event into a season that spread between March and April.