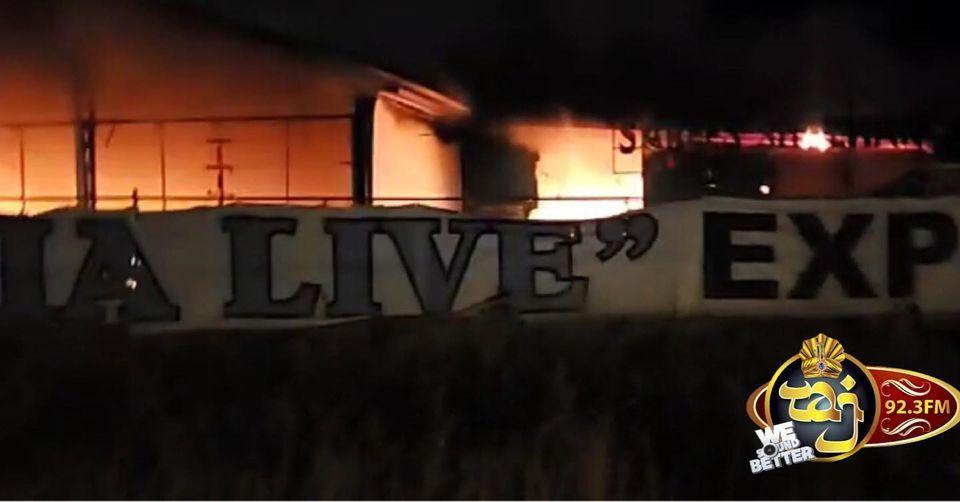 (Trinidad Express) A fire destroyed the India Live Expo in Chaguanas yesterday morning.
The fire was reported at around 3.15am.
Fire officials broke through a concrete wall to enter the building.
But nothing could be saved, the Express was told.
The India Live Expo was operated by local businessman Vijay Ramai.
In a brief interview with the Express, Ramai said he believed he was the victim of an arson attack.
He said, "There have been a number of arson attempts at this building in the last six months. We have introduced a number of security measures including external lighting. "
Ramai said that the India Live Expo is offering clothes, furniture and other East India items for sale.
He said the building and stock, worth $ 15 million, were destroyed.
Fire officials said an investigation will be launched to find out the cause of the fire.
Last week, Ramai called on the government to grant work permit extensions to Indian traders operating in this country.
Ramai said for over six years that the Indian Trade Fair in this country has been hampered by the government's decision not to approve work permit applications.
He said trade fair wholesalers play a vital role in the "value chain" for local entrepreneurs involved in the fashion, culture and cuisine of East India.