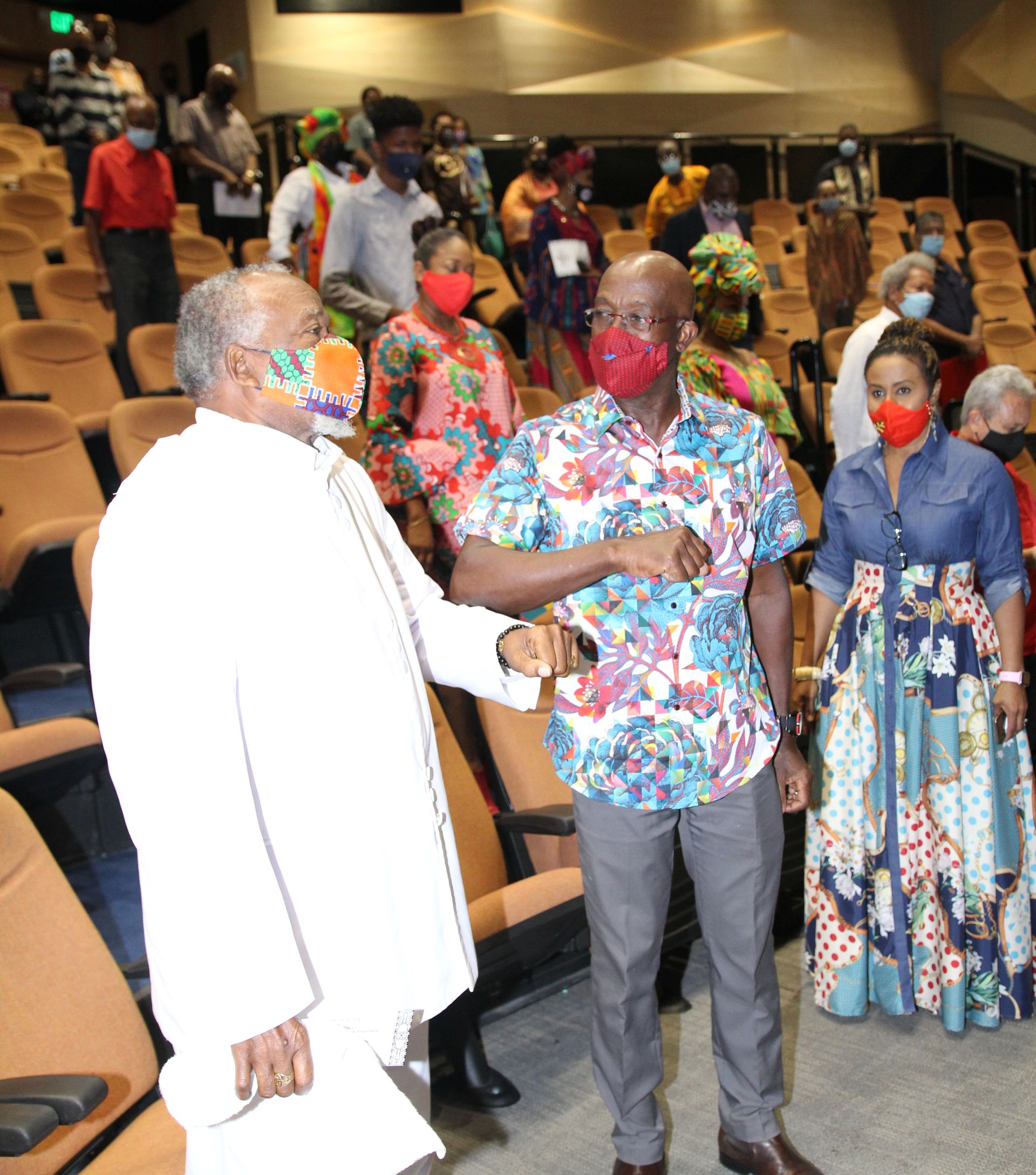 (Trinidad Guardian) Prime Minister Dr Keith Rowley is said to be "holding his own" after testing positive for COVID-19 yesterday.
Rowley experienced flu-like symptoms on Monday and subsequently was tested for COVID-19, with the test coming back positive.
Yesterday, it was reported that Rowley was alone and under medical supervision at an undisclosed location in Tobago.
The Prime Minister's positive COVID test came on the day when the long-awaited national vaccine began to be introduced, when Rowley himself was due to be vaccinated first.
Yesterday, however, Rowley assured Guardian Media that none of his Cabinet Ministers had been exposed to the virus, at least not by him.
"I have not been in the presence of any Minister for the past two weeks," Rowley told Guardian Media in response to questions about other Cabinet ministers possibly being exposed.
Rowley, however, was at a news conference with Health Minister Terrence Deyalsingh last Tuesday, when he warned the country that there could be another lockdown if the spike in COVID outbreaks persisted.
Deyalsingh received his scheduled AstraZeneca injection yesterday, as did President Paula-Mae Weekes and her 92-year-old mother.
Yesterday, the Ministry of Health reported 22 new COVID cases. The Prime Minister was one of those new cases.
Chief Medical Officer Dr Roshan Parasram said yesterday that according to World Health Organization protocols, Rowley will now have to wait up to six months before being vaccinated because of her infection.
Government sources said yesterday that Rowley had spoken to some people yesterday morning, sounded strong and was "holding his own."
The Prime Minister's Office announced its positive test yesterday morning. His illness came following a recent surge in COVID cases across the country.
Citing the situation and knowledge that many people are planning to do an Easter holiday and that Tobago is supposed to test large numbers of visitors for the Easter weekend, Rowley had last week told citizens to follow COVID protocols, say "You have been warned!"