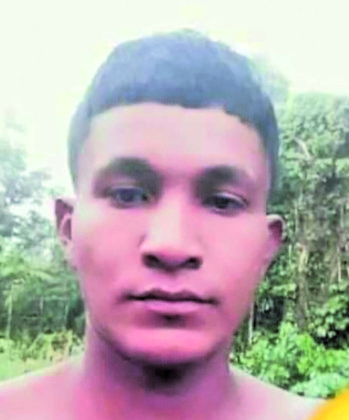 Home
News
Trio appear in 2nd court, remanded until next year
NWD Blackwater Murder
Venezuelan nationals Angel Figuera, 20, and Gilberto Da Silva, 22, along with Guyanese Nadeem Baksh, 22, accused of murdering 26-year-old Kevin Allam, on Tuesday made their second court appearance – former Magistrate Dylon Bess at Port Kaituma Police Station, and they were further detained in prison until January 7, 2021.
The accusation facing the trio alleges they murdered Kevin Allam on November 27, 2020, in White Water Backdam, Northwest Region (NWD).
Police argue that on the day in question, the alleged wife of the late Allam was in their shop when the three men approached her, who held her hair. Seeing this, Allam went to her aid, but was attacked with a piece of wood and dealt with several lashes about his body. After Allam fell unconscious, the three men dragged him a short distance from the store, and one of them whipped a knife and split his neck.
After performing the deed, the men apparently left Allam in a pool of blood and returned to the store, where they released his spouse from a quantity of raw gold. Allam was subsequently picked up and transported to Port Kaituma Hospital, where he was pronounced dead.
Police, acting on intelligence, traveled to the waterfront and arrested the three men, against whom they initiated charges.
865444
Read More Interesting Content