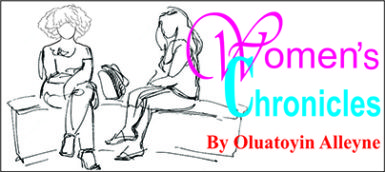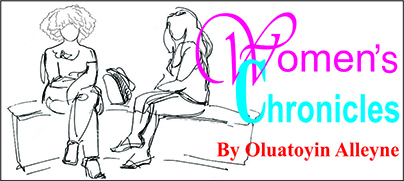 "This is the second day I've come here. Yesterday when I came, I didn't even have anything to eat because I say that I would come and get through it quickly. But … the whole day I had to wait and this morning I had to borrow money from my mum to come here because I didn't have to, "he told me.
We were both in a long line of people hoping to get the boxes and barrels our relatives sent in time for the holidays. There was no sitting room and certainly no COVID-19 guidelines. While everyone had masks, most people had them under their jaw. It was difficult to keep them going as it was damp and suffocating, especially for older people, one woman even used a walker.
This was our second attempt and we seemed to be among the lucky few who had access to their items as many of the others, mostly women, were seen and heard arguing with officials from the shipping company . The sister came over to me and struck up a conversation. She talked at length and I listened as she seemed to want to be heard.
"Look, let me tell you something, since March, I'm not working. The place I used to work sends me home and it's like I can't hold myself, "he told me.
"I'm looking for work but nothing is coming for me. I'm kind of just happy to come out of the house even though I don't have money. Not like I want to spend an entire day here, but it feels good to know that I have to get up and go out somewhere.
"But it's hard when you don't have money. Like yesterday when I come, I'm just a bare piece. I didn't even know how I got to the park to get a bus home. I didn't even have extra money to buy a much smaller drink. You see me … standing up there you wouldn't believe how hungry I was, and I'd still gone home with nothing, "he continued.
We were now sitting waiting for our customs officers to check our documentation and for some reason this sister continued to chat with me, there was no escaping it. "You know it's not much I come to collect. Is a flat screen sister that my sister is sending, and it's not new, it's Samsung and she's putting in two piece clothes and is that they have me coming back and forth. I'd just get in a bus and go home with him because I live on the East Coast south but that's how I get to de park because the taxi guy would want more than $ 500 and that's it all I get right now, "he continued.
"But I'm still grateful, you know, because it's not much Christmas that I can look forward to. No money girl. But I have to thank God for life and that I still have somewhere to rest my head when night comes. At least I don't have kids because I don't know what I would do. I hope things improve next year.
"This COVID thing makes life miserable for people. Sometimes I tell you that I feel like I'm going out of my mind because there's nowhere to go, no money, no work, like what I probably should do. And when everyone has to be home, it's like you get other people's nerves. Let me tell you it's not easy, "he added.
I told her she had to stay positive that 2021 would be a better year for her. I reminded her that there is hope once in life and that it is good that she looks at all the positives instead of just focusing on the negative.
"Truly. I have to hold on, I know but sometimes it's hard. I wouldn't tell you any lies. You know what is waking up and don't know where you're coming from next time? Does sometimes just beg me to go begging. But they would be people looking at me and saying that I was strong begging when I could go look at work.
"I'm not lazy, you know, I always want work for me money. In my area, people don't really give you domestic work and even if they give them they don't want to pay. They have worked like a dog and then barely give you anything. One woman was trying to give me clothes, like I say I need clothes. I had to fight to get money for me. I don't want to try to do babysitting because I scare them at night because where I live no bus works at night, so I'm just scared.
"I believe in God and I pray, and I know that next year will have to be better. I have to start earning because I can't rely on whatever small family gives me and on me a lil mother's pension for food. Things have to get better, "he said.
Our conversation ended abruptly when my name was called. Although I wanted to continue to give her the listening ear, I really wanted to escape from an area that was covered with so many people.
I told her I had to go, and she seemed sad. She asked me where I lived and if I could help her get to the bus park at least to get a bus. I readily agreed to help her because by then I was feeling very sorry for the sister even though I knew her story was similar to so many others. I am well aware that so many people, both men and women, have suffered tremendously financially and otherwise since the COVID pandemic hit the world. We've all suffered, our children have suffered too, but some have suffered more than others.
I hope in this new year we can all adopt the new norm of helping one another. I don't mean just family, relatives and friends but anyone who needs help. Once we can give, we should not delay.
This is not about survival of the fittest, so if you're among the fittest then help those who can't help themselves. We live in strange times and it would take us humility to survive and help others survive. While I know some of us are not making decisions this year, let us resolve in our minds to lend a helping hand, an ear to listen or even a smile where it is needed in 2021.