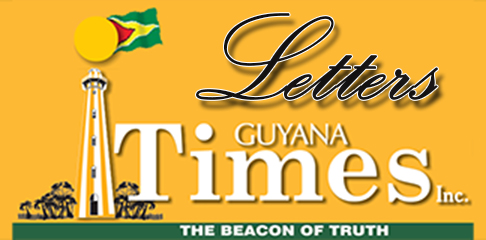 Home
Letters
We must work on a new and reconstituted GECOM
Dear Editor,
GECOM is a constitutional body established to conduct State affairs as it relates to elections in Guyana. It is the only body with a mandate to hold elections, that is, General and Regional Elections, in this country. As such, it is legally liable to conduct elections that are clean and flawless; elections that are acceptable by international standards; these are the basic requirements of that body.
It is also an autonomous body, which means that it is free, or should I say, that it should be free of all political interference as it relates to those elections that fall within scope his explanation. Therefore, it is extremely important that we look at the work of the elections commission, no more and no less.
Now, I would like us to focus our attention on the functioning of the elections commission as an agency of transparency, accountability and one that is free from the disgusting and debilitating odors of politics. We are all well aware of what happened during the last election where an entire nation was held hostage by party politics and PNC-led coalition rigging plans, they intended to bully their way through to an illegal victory.
At the heart of that illicit mission was a Commission with staff threatened by PNC party hacks, along with a Chair who was very sympathetic to their case.
They were deliberately part of a plan hatched to dismantle an electoral process to suit their own purposes.
That only stopped the expert legal team set up by the PPP / C and a brutal court case that demanded that the Commission adhere to the orders of the law. Even the courts had the hardest times trying to displace the rigging cabal which was well entrenched in their ways, they took firm action from the international community in imposing harsh penalties for the defaulters, only then did they take revenge . We don't want to live through that trauma yet, so we are clamoring for change.
We want change and change only comes when we have a reconstituted and impartial Commission to pursue our issues. As it stands, the Commission has a core membership of seven people; three members from the Government side, three other members representing the Opposition and a Chair. With the arrival of the other political parties, there is now room to include another member to represent them.
Now, a member representing the smaller parties would show a Commission of eight members – including the Chairman. An eight-member Commission means we are going to see the rigging cabal playback spinning their mindless yarn again. To counter such anomaly by raising its ugly head, I would argue that the eight members are now sitting together to nominate a neutral ninth member. These nine members can now sit in Commission meetings and plan the way forward.
A new and reconstituted commission is the first step in the right direction in ensuring the right balance exists in the Commission's electoral college. This will make us feel safe to move forward in an environment where holding free, fair and transparent elections would be a hallmark.
Respectfully,
Neil Adams
358848
Read More Interesting Content