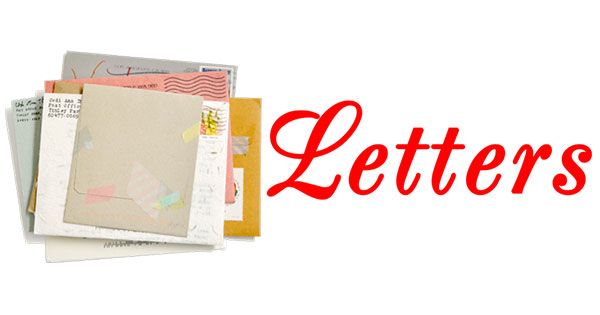 Dear Editor,
THE world is rocking in the Christmas season when Christmas comes once a year and so every person should have a share. In the countries with cold climates, when fall has given way to winter and snow covers the ground while lights sparkle from house to house, you know Christmas is coming. Decorated Christmas trees are everywhere you look. Presents a crowd for a place under the tree and families get together for a turkey feast. Christmas is one of the most important Christian and cultural festivals of the year. In America, festivities, shopping, preparations and Christmas decorations start from the night of Thanksgiving Day.
In Guyana, from the beginning of December, the country is getting into the Christmas mood, starting with selling everything Christmas, decorating homes, offices, buildings and streets, fairy lights displays, planting Christmas trees and the play of songs and songs Christmas carols over the air and in the shops. This is the time when shops and shops expect to thrive in sales and many small retailers are hoping to make an extra 'piece'. The streets are full of traffic, the pavements are out of place, the shops are packed with shoppers and buyers, people are elaborately dressed, all the fancy decorations are out , new furniture and appliances are being purchased, food and beverage preparations are being followed, including, black cakes, fruit and sponge, pepperoni, chicken curry and puri dhal, ginger beer and sorrel drinks. There was a time when neighbors gathered in one person's home to do all the baking on a 'fireside' oven or kerosene stove oven. The baking pans were not as fancy as modern times and sardine tins were substitutes. 'Ice apples' and grapes were a delicacy along with imported chocolates and biscuits, cookies and sweets. Of course, toddlers expect to see Santa Clause while toys and other gifts are bought, wrapped and hidden for a surprise on Christmas morning.
The masquerade bands would jam their tracks with their "Long Ladies" and 'Bull cows,' while their exotic, ecstatic and entertaining youth dancers would perform their heroic and acrobatic dances to delight the viewers, posing a danger to the the moving traffic meanwhile. Many of the traditions are still carried on, but the practice of little boys dressing up Christmas Eve, banding, walking in the neighborhood and dancing to the beat of their own instruments made by boys (hitting cans, beating drum covers, whistle blowing, and mouth organs), is a dying or fading habit. Lighting fire crackers was a big time in the past and "racking" carbon in Ovaltine or Milo cans to a booming sound was another favorite. Going to the cinema, especially children to a 9am show, was a popular feature at this time of year. This is also a thriving business season for 'picking pockets.'
Many of us who are celebrating Christmas will already be eagerly anticipating festive food, boozing excessively and frighteningly in an unhurried way before the end of December. Christmas for many of us means eating, drinking and spending too much money. Most of us would assume it comes from the word Christ, since the whole idea of ​​Christmas is to celebrate the birth of Jesus (no, it's not just about the gifts). Most Christmas traditions vary in significance and symbolic meaning. For example, we exchange gifts because God has sent us a precious gift. For Christians, the true meaning of Christmas is the celebration of the Savior, Jesus Christ. Jesus was born to pay the price for the things we have done wrong: sin. Christmas is a time of spiritual reflection on the important foundations of the Christian faith. It's also a celebration. This is when Christians celebrate God's love for the world through the birth of the Christ child, Jesus. The Bible tells of his birth hundreds of years before, fulfilling prophecies.
But what does Christmas really mean? Is it Midnight Christmas Mass or giving gifts or distributing toys or hampers of food or money? Is it the annual economic boost on receiving bonus payments? Are the parties, assemblies, speeches, shopping, food, drinks, cakes, music and families coming together? This year, Christmas is threatened by the COVID-19 pandemic attack and its after-effects. Many countries discourage Christmas and call for it to be postponed, not to travel or ban travel and stay at home and avoid large family gatherings. The significance of Christmas may be lost or intertwined with its cyclical events, counteracting the waves of death, sickness, and the closure of businesses, the placing of jobs and unemployment. The domino effects are translated into poverty, suffering, hunger, food shortages, income shortages, rising costs, depression, oppression and prevention. Further tax for aid and recovery requires contributions from governments, employers, organizations, companies, clubs, societies, churches, mosques, mandirs, temples, other charitable associations and generous people.
People are encouraged to get into the "Spirit" of Christmas. These "feelings" mean different things to different people. To Scrooge, spirit was the Christmas spirit. For the liquor industry, the Christmas spirit comes in a bottle. Some people feel that the Christmas spirit is somehow the truce that happens in the family when no one raises the issues, the quarrels. The Christmas spirit is expressed in a card that conveys a sense of well-being. A toddler thought it was really satisfying, because that's what you need to be when you don't get what you want. For some people it is an aspect of happiness found in the fellowship of friends or the spirit of the party when drinking drinks and turkeys. For many, however, the Christmas spirit is neither trivial nor frivolous or as fun. For many, the Christmas spirit is one of intense sadness, increasing depression because everything that is wrong in your life is then weighed against the nostalgia of time and seems even more painful. It is bitter for poor mothers who cannot provide a meal or a toy or clothes or a wreath for a little boy's grave. For others, it's time to say thank you for some very basic things. But, when it comes to the core of this deal, what is the true spirit of Christmas? Ask yourself, is it fun or fellowship? Does it give or receive? Is it sharing and caring? What does it really mean for you? Whatever you do or don't do, make a happy, joyful, blessed, healthy and safe Christmas holiday.
Respectfully,
Jai Lall.